About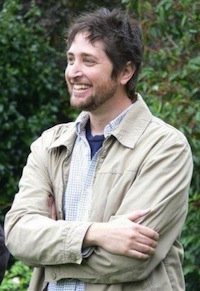 Andrew D. Engell, Ph.D.
Psychology Department
Kenyon College
Gambier, OH 43050
Andrew Engell joined the Kenyon College faculty in 2013. His research program is motivated by his interest in how the brain gives rise to a vast repertoire of elaborate social and cognitive skills.
Dr. Engell is particularly interested in the seemingly effortless way that people identify and interpret non-verbal social information that is conveyed by facial expression, eye-gaze direction, facial identity, body posture, and biological motion. To better understand how the brain generates these remarkable facilities, he has used a multimodal approach that includes functional magnetic resonance imaging (fMRI), intracranial and scalp electroencephalography (EEG), and behavioral experiments.
Human neuroscience methods is also an area of focus for Dr. Engell, as he finds the tools used to measure human brain activity inherently interesting. For example, he has explored the relationship between the hemodynamic signal (i.e., changes in how much oxygen is in the blood) measured by fMRI and local-field potentials (i.e., electrical signals produced by large groups of neurons) measured by EEG.
Dr. Engell completed his Ph.D. in Psychology and Neuroscience at Princeton University, and his postdoctoral training in EEG in Gregory McCarthy's lab at Yale University. His work has been supported by a National Science Foundation Graduate Fellowship and a National Institute of Mental Health National Research Service Award.
Dr. Engell lives in the Gambier area with his wife, Dana, and their dogs, Carol and Lieutenant Waffles.